NFG 2018 National Convening — Raise Up: Moving Money for Justice
"Thank you for an amazing conference making us better grantmakers and partners in the field. And above all, thanks for pushing us to break silos and change systems of oppression through action and example."
           – 2018 CONVENING PARTICIPANT
CONNECTING, ORGANIZING, & MOBILIZING PHILANTHROPY IS AT THE CORE OF NFG'S WORK. 
Our 2018 National Convening provided an opportunity to connect with grantmakers committed to racial, social, economic, and gender justice in the U.S. We shared models, strengthened partnerships, and forged new alliances with the goal of moving resources to support innovative place-based work led by and benefiting communities of color and low-income communities.
---
CORE CONFERENCE TEAM
CONFERENCE CO-CHAIRS
MARJONA JONES | Program Officer, Unitarian Universalist Veatch Program at Shelter Rock
Marjona, a native of Chicago's South Shore neighborhood, currently lives in Brooklyn, NY. She has been a Program Officer at the Unitarian Universalist Veatch Program at Shelter Rock since 2014, focusing on racial justice and economic equity.
AMORETTA MORRIS | Director of National Community Strategies, Annie E. Casey Foundation
Amoretta leads the foundation's place-based investments which support a two-generation approach to improving academic and economic well-being for children and their families. She is a visionary leader with over a decade of experience shaping policies and programs to improve the lives of youth and families. 
NEIGHBORHOOD FUNDERS GROUP STAFF
SARITA AHUJA | Vice President of Operations, Neighborhood Funders Group
Sarita has worked at the intersection of philanthropy and diverse communities engaged in social justice work for over 20 years. Her skills include fundraising, program design, grantmaking, research and evaluation, and organizational development.
ADRIANA ROCHA | Vice President of Programs, Neighborhood Funders Group
Adriana has worked in social justice for more than 20 years, bringing deep expertise in grantmaking, organizational and network capacity building, and non-profit management.
DENNIS QUIRIN | President of Neighborhood Funders Group
Dennis has led an extensive organizational change process that has resulted in doubling the programming and membership of NFG. Dennis comes to this position with two decades of experience as an activist, organizer, fundraiser, and grantmaker working for social change.
ANGELICA RAMIREZ | Program Associate, Neighborhood Funders Group
Angelica joined NFG as Program Associate in March 2016. As a professional multi-hat wearer at NFG, Angelica provides administrative and programmatic assistance for NFG's National Convenings, Funders for Justice, Funders for a Just Economy, membership, finance, and operations.   
COMMUNICATIONS CONSULTANT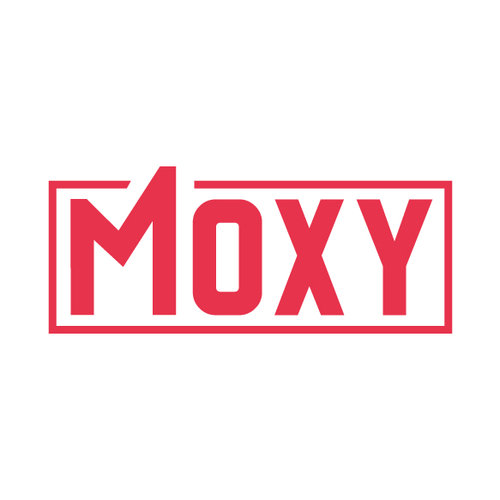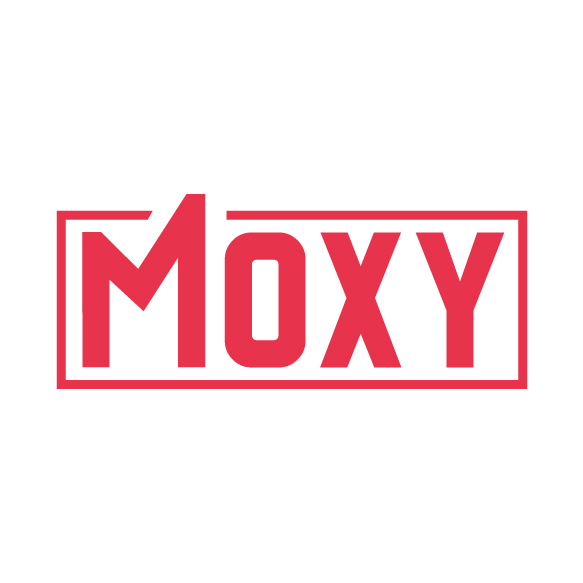 MOXY GROUP LLC
Moxy is a people of color-led agency that is comprised of activists, designers, fundraisers, and communication strategists. Moxy utilizes an integrated approach to communications, fundraising, and technology. With this approach, the agency collaborates with organizations that are fighting for social, racial, economic, and environmental justice and supports them to tell their stories, build technology, and raise resources.
LOGISTICS CONSULTANT
GIRL FRIDAY EVENTS
Girl Friday Events orchestrates events with moxie for nonprofit people.  We do the heavy lifting for seamless soup-to-nuts production of event logistics, while ensuring that your values and voice are loud and clear.  And we do it while laughing more than a little.
LOCAL PROGRAM CONSULTANT
MARANDA WITHERSPOON RICHARDSON | Principal & CEO, MWR Consulting
Maranda Richardson earned her master of public policy with a concentration on nonprofit management and leadership from the University of Missouri-St. Louis and a bachelor of science in healthcare administration and planning from Tennessee State University. Mrs. Richardson brings over a decade of experience working in the social service, philanthropic, and community health field.
DISABILITY CAPACITY BUILDER
SEBASTIAN MARGARET | Disability Capacity Builder
Sebastian Margaret is an anti-ableism/ disability community educator. A Disabled TGNC queer first gen-immigrant they are kept deliciously exhausted and hopeful parenting a pair of gorgeous kids - both of which are now taller than them! They are passionate about the validity and glory of imperfect body/minds and eroding the exclusion and segregation faced by disabled folks in all progressive spaces. Sebastian has been inserting and revealing disability justice issues into progressive movements, while supporting multi–issue capacity and vibrancy in disability communities for decades.
---
PROGRAM COMMITTEE
MARJONA JONES (CO-CHAIR) 
Program Officer, Unitarian Universalist Veatch Program at Shelter Rock

AMORETTA MORRIS (CO-CHAIR)
Director of National Community Strategies, Annie E. Casey Foundation  

MEGAN ARMENTROUT
Program Associate, Incarnate Word Foundation

RYAN LI DAHLSTROM
Program Officer, Borealis Philanthropy

DEB DUBIN
President & CEO, Gateway Center for Giving

ALEJANDRA IBAÑEZ
Lead Program Officer, Woods Fund Chicago

MICHELLE JOHNSON
Program Officer, The Kresge Foundation

SERGIO MARÍN LUNA
Program Fellow, Hyams Foundation

TAINA MCFIELD
Program Officer, Nathan Cummings Foundation

TAMIEKA MOSLEY
Assistant Director, Southern Partners Fund/Grantmakers for Southern Progress

DAVID MOY
Program Officer, Civic Engagement, Hyams Foundation

MARIA MULKEEN
Program Officer, Affordable Housing, Hyams Foundation

TYLER NICKERSON
Director of Investments & State Strategy, The Solutions Project

MARANDA WITHERSPOON RICHARDSON
Principal & CEO, MWR Consulting

TAKEMA ROBINSON
Director, Greater New Orleans Funders Network

MARISSA TIRONA
Program Officer, Ford Foundation

REV. STARSKY WILSON
President & CEO, Deaconess Foundation
---
SPONSORS
Thank you to our 2018 sponsors! NFG's 2018 National Convening, Raise Up: Moving Money for Justice, was made possible by the generous support of the following sponsors:
CHANGEMAKER
Ford Foundation
Marguerite Casey Foundation
Surdna Foundation
The Hyams Foundation
CHAMPION
The Annie E. Casey Foundation
The Kresge Foundation
SUSTAINER
Deaconess Foundation
Missouri Foundation for Health
Solidago Foundation
The California Wellness Foundation
The California Endowment
The San Francisco Foundation
The Workers Lab
Winthrop Rockefeller Foundation
SUPPORTER
General Service Foundation
Hill-Snowdon Foundation
The Jacob & Valeria Langeloth Foundation
The Solutions Project
Needmor Fund
Unitarian Universalist Veatch Program at Shelter Rock
FRIEND
Allegany Franciscan Ministries

Liberty Hill

Mary Reynolds Babcock Foundation
McKnight Foundation
St. Louis Community Foundation
---
---
HIGHLIGHTS
#NFG2018 - Raise Up: Moving Money for Justice
---
REFLECTIONS
What made the biggest impact on participants at the NFG 2018 National Convening? Check out these perspectives in our series of reflection pieces.
REIMAGINING HOW WE FUND AND WHAT WE FUND
By Dr. Carmen Rojas, The Workers Lab
"...the siloing of programs treats people as fractions of themselves and not as whole human beings that think about paying rent, buying food, making it to work, and having the capacity to dream better days all at the same time."
WHITE PEOPLE AND ACTIVISM IN THE TRUMP ERA
By Caitlin Duffy, National Committee for Responsive Philanthropy (NCRP)
"As white people, putting our bodies on the line in protest is one of our greatest resources. Compared to the state violence directed at Black and brown bodies, our whiteness privileges us to different treatment from police, the media and other white people who might counter us..."
WHY WE MOVE MONEY FOR JUSTICE
By Lorraine Ramirez, Funders for Justice
"The conference workshop on how to support The Movement for Black Lives' five-year strategic plan was a full room. I was struck by how many NFG members are committed to finding a way for their institution to support M4BL and its member organizations..."
CHOOSING TO BE A LIBERATED GATEKEEPER
By Amoretta Morris, The Annie E. Casey Foundation
"When we deny the power we hold as grantmakers, we allow ourselves to be unaccountable to communities for that power. Rather than deny our positional privilege, let's consciously use it to disrupt power and shift it to the people we're aiming to serve..."
FACING AND RECOVERING FROM SOUL TRAUMA
By Andrea Dobson, Winthrop Rockefeller Foundation
"My foundation is undergoing strategic planning, and we are about to direct all of our time and energy to advance equity in Arkansas. Sounds great, until I dig into the reality of what we are about to embark upon. Are we actually putting our money where are mouths are?"
BRINGING OUR WHOLE SELVES TO PHILANTHROPY AND OUR GRANTMAKING
By Ryan Li Dahlstrom, Borealis Philanthropy
"The recognition of people's multiple identities and centering of communities that are traditionally marginalized in philanthropy continued from the planning process into the convening. One highlight was how disability justice and accessibility were uplifted..."
ANSWERING THE CALL FROM MOVEMENT LEADERS
By Julia Beatty, Borealis Philanthropy
"As I watched clips of family members remembering their loved ones whose lives had been taken by police and state violence, I asked myself: what is our responsibility to these family members and to the incredible organizations that do so much with so little to amplify their voices..."
PHILANTHROPY'S ROLE IN HOLDING TENSION
By Megan Armentrout, Incarnate Word Foundation
"...philanthropy continues to shift priorities every 3–5 years. What would it actually look like for philanthropy to join the long-game with organizers who are in it for the long-haul? Are we well situated to use our power to hold the tension long enough for things to shift around us?" 
STANDING IN OUR POWER TOGETHER
By Manisha Vaze, Funders for a Just Economy
"The NFG conference reaffirmed for me what we can do together to push the boundaries in our powerful roles as funders, and foster long-term partnerships with community organizations that are building momentum and shifting power. It was a call to action: our communities cannot wait for us to get it right."
TIME TO INVEST FOR JUSTICE
By Rudi Navarra, The Solutions Project
"The Neighborhood Funders Group 'Raise Up' National Convening is arguably the premier social and racial justice funder gathering in the country. This past June, it was evident how important intersectional work and funding across silos would get us closer to our social justice goals..."
---
RESOURCES
Keynote Address Recording
The opening keynote for the NFG 2018 National Convening was given by Reverend Starsky D. Wilson, President and CEO of Deaconess Foundation, and a Program Committee Member for the convening. Listen to the recording of his keynote address.
Rev. Wilson grounded the conference in St. Louis, its recent history, and its current social and political context. In 2014, Missouri Governor Jay Nixon appointed Rev. Wilson to lead the Ferguson Commission, a group of citizens empowered to study the underlying conditions and make public policy recommendations to help the region progress through issues exposed by the tragic death of Michael Brown, Jr. In 2015, they released the ground-breaking Forward Through Ferguson: A Path Toward Racial Equity Report, calling for sweeping changes in policing, the courts, child well-being and economic mobility.
Presentation Materials
---
ACCESS, ACCOMMODATIONS, AND DISABILITY STATEMENT OF INTENT
In organizing Raise Up we held strongly to the goal to create a space in St Louis where Disabled/chronically ill and Deaf folks shouldn't need to pass as being able-bodied, healthy or from hearing culture, in order to be present or to participate fully. We arrived at this goal knowing that Disability surrounds us all, is in many ways what is most familiar to us; bodies and minds with differences, chronic illness and Deafness. Ableism lives and breathes at the hub of racism, poverty, displacement, violence, incarceration, state control and more; we chose to begin the work of re-centering Disability into our analysis and anti -ableism into our practice.
We were determined in our attempt to create a gathering informed by the truth that we all lose when Disabled/ill voices and politics are not present. We are clear that the embedding of Disability politics and anti-ableism as issues of racial, economic, Trans and gender justice requires time, exposure, political will and persistence - this is our beginning.
We have a long way to go, yet wanted to start here with Raise Up seeking to be a place where passing was not required for credibility, and participation or value is not dependent upon assimilation.
We are excited to extend this invitation to join us as we lean into Disability and build intentionally towards anti-ableism as a core value and implemented principle of action.